Choose between an interactive guided tour of the exhibition rooms or a workshop, which combines a general discovery of the collections with a session in the Atelier, a space dedicated to musical practice.
Guided Tour
 3rd-6th grade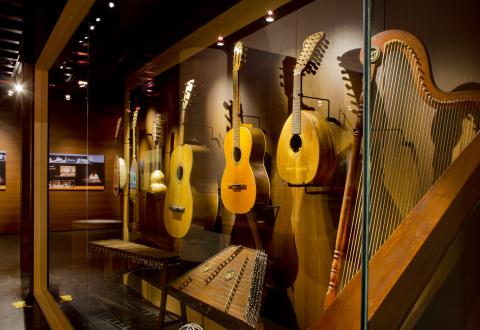 Join us for a trip around the world! The musical instruments will take you on a fabulous journey through the five continents. Talking drums from Central Africa, gamelan from the island of Java, Tibetan trumpets, not forgetting the Bulgarian kaba gaïda will enchant your ears and make your toes quiver! And don't shy away, because you'll have to play your turn. Fasten your seatbelts!
Guided tour
3rd-6th grade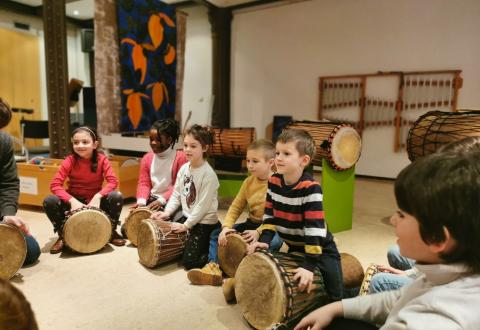 During this workshop, you will get to know musical instruments from all over the world. Learn how to send a message with the 'talking drums' from Africa, play the rhythms on the Javanese gamelan with gongs and metallophones.  Travel to the roof of the world to admire the giant trumpets of the Tibetan monks and have a go at them. You get to play the back and forth of an accordion and touch the strings of the bumblebee! In the Atelier, you can practise playing the djembe, the dumdum or the tambourine, and make music from all over the world together with your classmates. 
Practical
Price: € 90 (15 children + 1 supervisor per group, 3 groups maximum)
Time: 90 min
Bookings: complete this form or call +32 (0)2 741 73 02