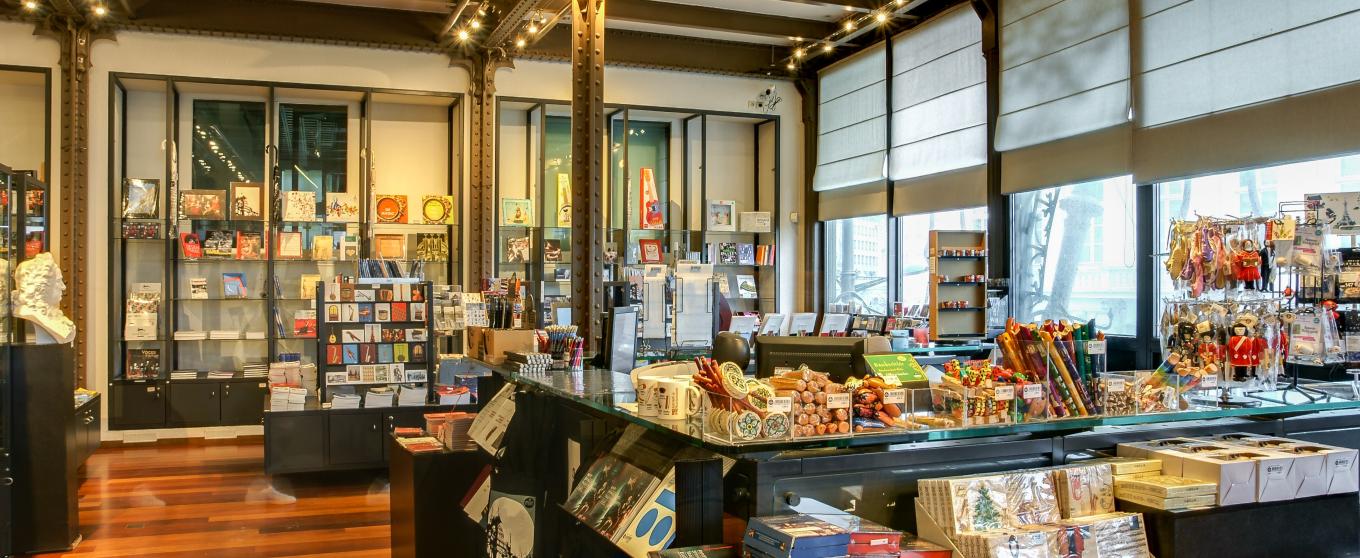 Museumshop
The museumshop is a treasure chest full of books, CDs, postcards and all sorts of musical gadgets. Looking for a souvenir? Want to surprise someone? Or are you just a shopaholic? The museum shop is the place to be. The shopping team constantly scans the market to find the best items that reflect our dual passion: music and art nouveau.
A special corner is reserved for the children. Here, the young melomane can find books with stories, games and counting rhymes, all about music. You will also find publications by our scientists and educational services. In short, the shop is definitely worth a detour.
Opening hours
The museumshop is accessible without entrance ticket.
Opening hours:
Tuesday - Friday: 9:30-12:00 & 13:00-16:45
Saturday - Sunday: 10:00-12:00, 13:00-16:45
Ph : +32 2 545 01 62
Email : click here
Publications