Higher education
In addition to the discovery of unusual instruments and their sound, this visit offers a reflection on the role of music in human life and in societies. Although our Western world has gradually lost the functional aspect of music, it is still very much present elsewhere.
Under what circumstances does one play the gamelan? How can a drum 'speak'? What is the connection between zampogna and spider bites?
Let yourself be surprised by a musical universe that is puzzling in its functions, forms and materials.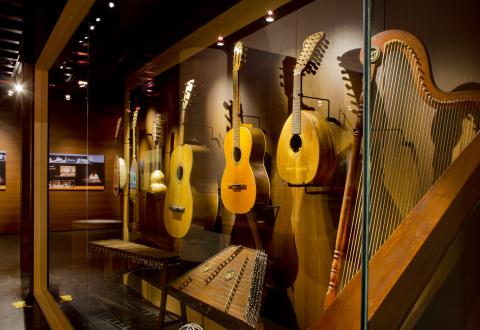 Practical
Price: € 90 + tickets (15 students + 1 supervisor per group, maximum 3 groups)
Time: 90 min
Bookings: reservations@mrah.be or  +32 (0)2 741 73 02