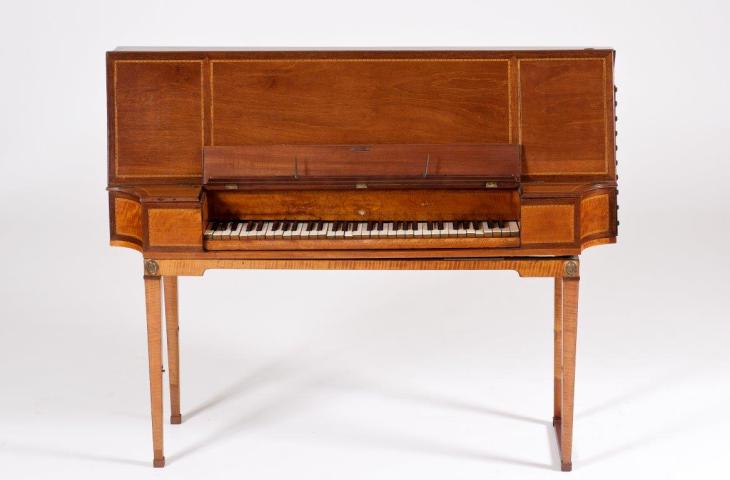 Upright piano (front view), Jean-Joseph Merlin, London, around 1800, inv. 1632
Upright piano (signature), Jean-Joseph Merlin, London, around 1800, inv. 1632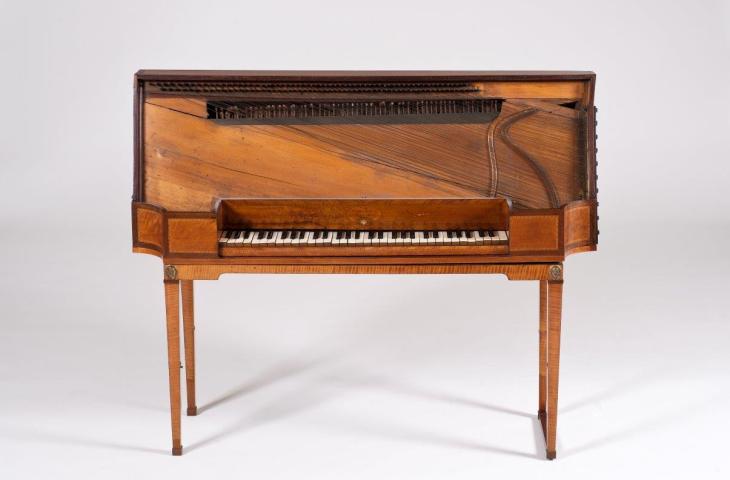 Upright piano (view of the action), Jean-Joseph Merlin, London, around 1800, inv. 1632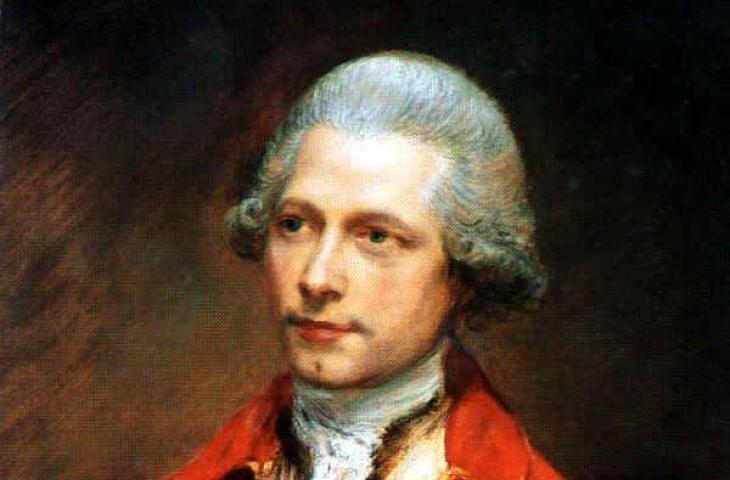 Portrait of Jean-Joseph Merlin, Thomas Gainsborough, 1781, London, ©Kenwood House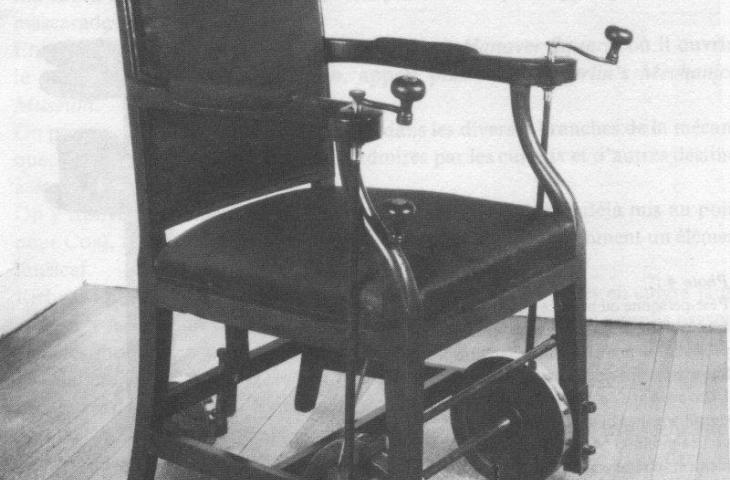 Seat for gouty people
Although the manufacture of "upright" pianos in the current sense of the term did not begin until 1810, the idea of an "upright" piano was explored by piano makers from the beginning of the 18th century. The aim was to build an instrument that would take up less space than the grand piano but have the same sound capacity. Numerous attempts were made and models of all sizes were produced. This small instrument brilliantly illustrates one of these attempts: it is a "square" or "table" piano cleverly placed vertically rather than horizontally. It bears the signature of Jean-Joseph Merlin and dates from around 1800. Veneered in lemon wood, the instrument has an 'English rod mechanism' which allows the hammers to strike the strings on an oblique plane. There are also traces of a pedal that opened part of the lid to increase the sound.
Jean-Joseph Merlin (Huy, 6 September 1735 - London, 4 May 1803), originally from the town of Huy in the province of Liège, was a mechanic and clockmaker by training. He moved to London in 1760 after six years in Paris, probably at the invitation of the Académie des Sciences. Merlin was indeed a prolific inventor with an overflowing imagination. He registered numerous patents for musical instruments, automata, mathematical instruments and various other objects such as a bathroom scale, a precision balance, a roasting machine and a wheelchair for gout sufferers.
Merlin also seems to be a whimsical character. It is said that one day he arrived at a social event, playing the violin while wearing roller skates that he had just developed. Lacking balance, he fell into a valuable mirror, 'smashed it to atoms, broke his instrument to pieces and injured himself severely'.
In the 1780s, having taken up residence in fashionable Hanover Square, the inventor opened Merlin's Mechanical Museum, nicknamed "Merlin's Cave", where he exhibited his many achievements alongside unusual objects and where admission was discounted for all purchases...
As you can see, the small vertical piano on display in the MIM is just one of the many inventions of this man of genius immortalised by the English painter Thomas Gainsborough.
Text: Pascale Vandervellen