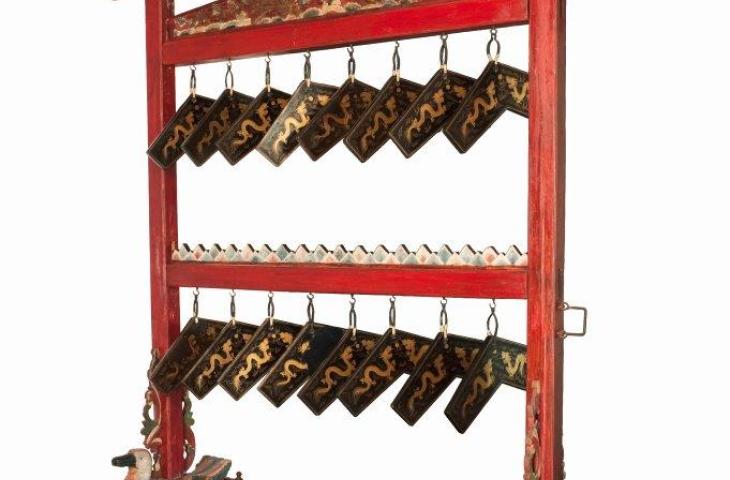 Bianqing, China, Qing Dynasty?, inv. 3003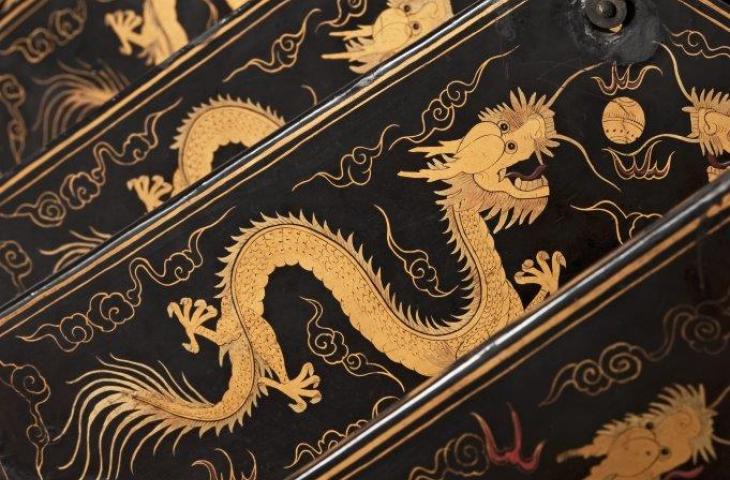 Bianqing, China, Qing Dynasty?, inv. 3003
The bianqing consists of a double row of sixteen suspended stones of varying thickness, each of which produces a different tone when struck with a hammer. The existence of lithophones was documented in China from as early as the end of the third millennium BC. The bianqing was intended for imperial ensembles, and more particularly for Confucian temples, in the time when Confucian doctrine and governmental power were interrelated. The gilded dragon painted on the lacquered limestone symbolizes the imperial power.
Portrayed below the uprights of the frame are two mandarin ducks. Portrayals of such ducks – always moving as a pair and symbolizing faithfulness and undying love – are a frequent theme in the Far East.
This instrument was exhibited at the Liège World Fair of 1905 and subsequently included in the MIM collection.