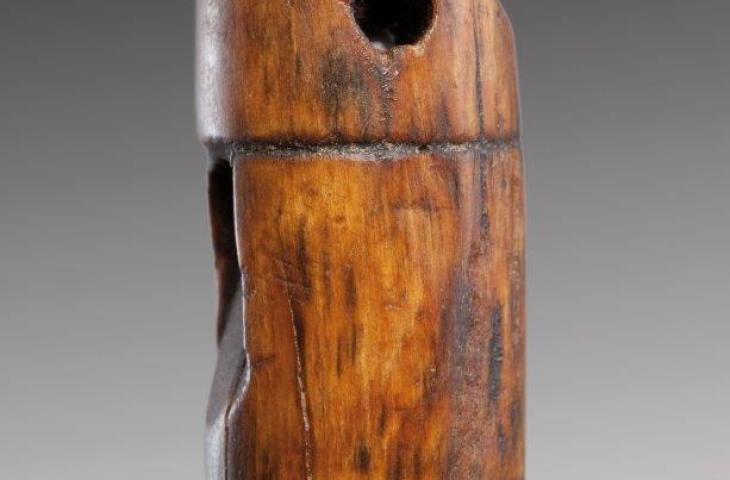 Tabor pipe, submerged town of Reimerswaal, Netherlands, 15th-17th century, inv. 1983.049
A tabor pipe has two finger holes at the front and a thumb hole at the back. It is generally played with the left hand, the right hand being left free to strike a drum mostly hung from the left forearm or fingers. This one-man band was very popular in the Netherlands from the Late Middle Ages to about 1650.
Altogether, fifteen one-hand flutes from this period have been excavated, chiefly in the provinces of Holland and Zeeland, a European first! Remarkably, they were all found in earlier wells or cesspits, whose humid contents formed a favourable environment for the preservation of organic material.
This flute in boxwood was dug out of a cesspool in Reimerswaal, a Zeeland town that, from 1530, was gradually eaten away by the sea. The last inhabitants left in 1631, meaning that the flute certainly dates from before then. The head has a hole bored through its side, indicating that the flute was hung on the neck with a cord.