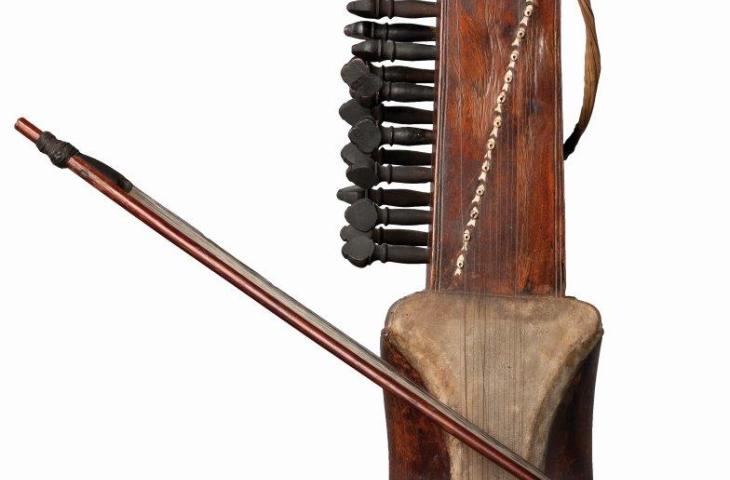 Sarangi, Northern India, before 1972, inv. 1972.081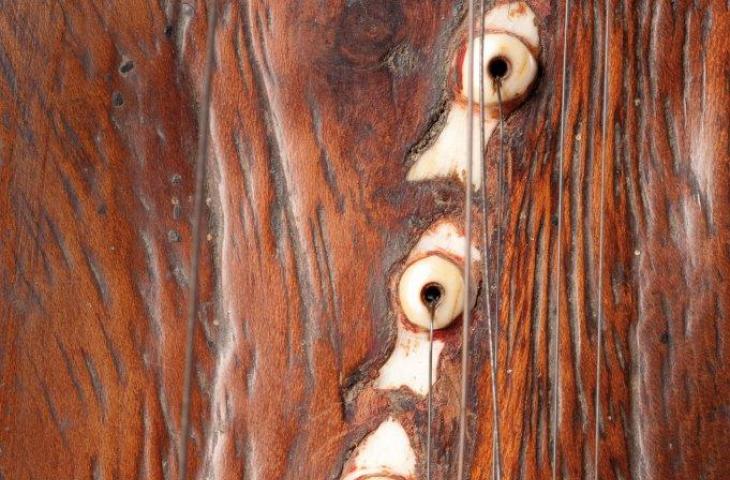 Sarangi, Northern India, before 1972, inv. 1972.081
The sarangi is one of the most popular bowed string instruments of Northern India, Nepal and Pakistan, and there are scores of variants in its family. It is used in both folk and classical music. During the seventeenth century, sarangi players flocked to the towns, where they waited on Court ladies to give them singing lessons and to accompany them in dancing.
The sarangi pictured here has three melody strings and thirteen resonating strings in metal. The instrument is held vertically and instead of stopping the strings with the fingers, as with a violin, the musician pushes the strings sideways with his fingernails or cuticles to change the tone.
During the twentieth century, the sarangi once again became the object of attention, after having faded into the background for several decades. It gained a reputation as a solo instrument and was valued for its emotional power.