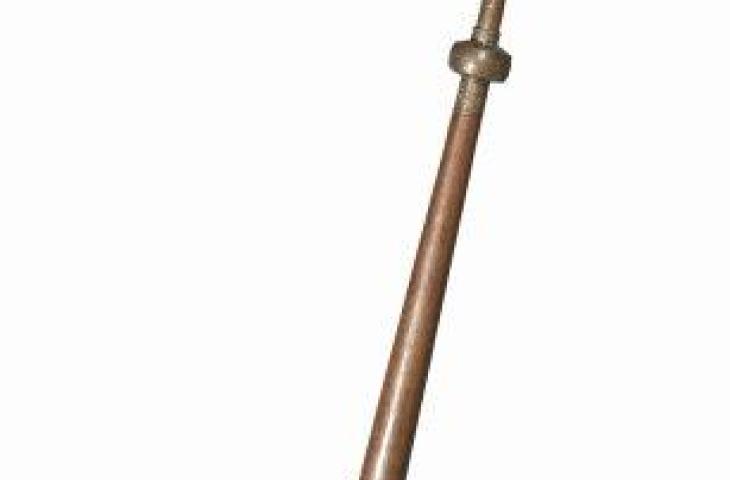 Dung-chen, Tibet, 19th century, inv. 1875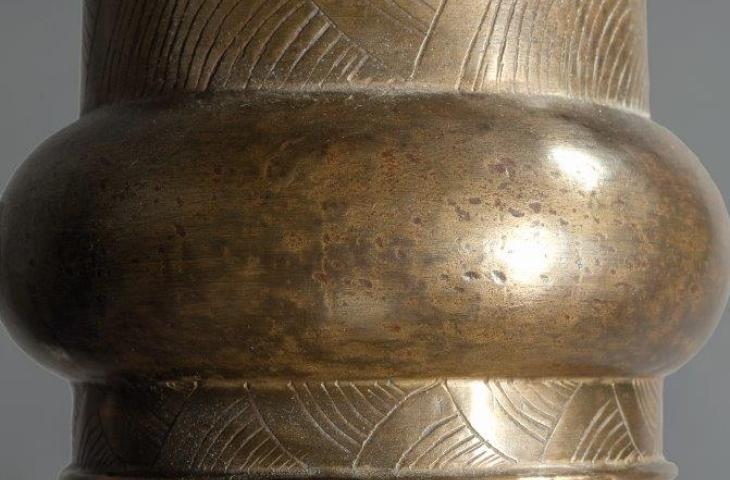 Dung-chen, Tibet, 19th century, inv. 1875
The dung-chen is a trumpet-like instrument that is used in Tibetan monasteries. It consists of three telescopic parts, accentuated by decorative brass rings.
It plays an important part in instrumental ensembles during ceremonies, and there is a special repertoire for it, for performance on monastery roofs. Dung-chen are always played in pairs, and there are often two pairs, one large and the other small. They can play three notes, but this demands great command on the part of the musician, as it is no easy matter to glide from one to another. Monks learning how to play the instrument withdraw from the monastery in order not to disturb the other religious at their prayers.
The instrument portrayed is of the large type and is nearly four metres long.