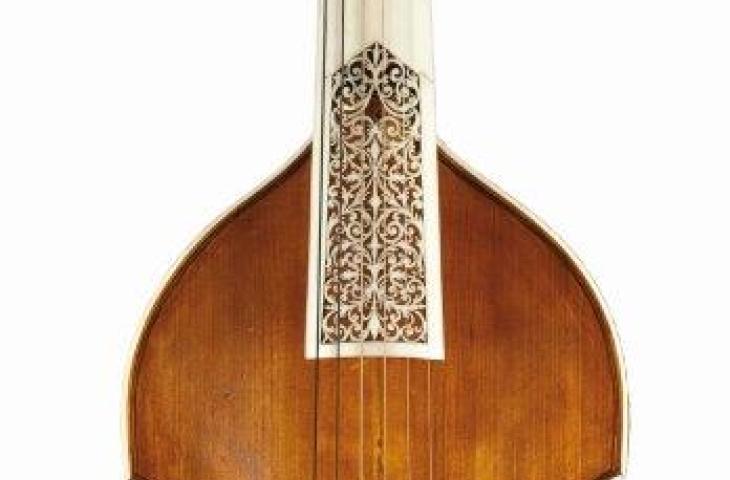 Bass gamba, Joachim Tielke, Hamburg, 1701, inv. 0229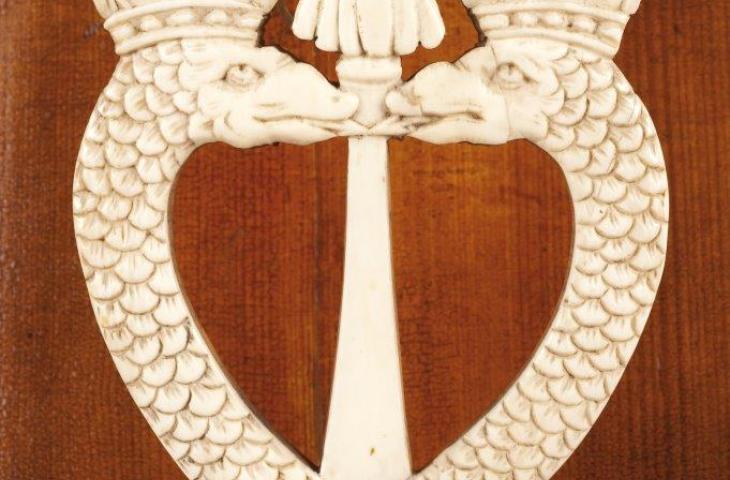 Bass gamba, Joachim Tielke, Hamburg, 1701, inv. 0229
The violin and the viola da gamba are both successors of mediaeval string instruments. During the sixteenth century, they grew increasingly distinct from each other to become two separate families of various-sized instruments.
The gamba gradually imposed itself in the playing of so-called 'art music'. Into the eighteenth century, it enjoyed increasing success among amateur musicians from prosperous circles. Their preference for the gamba lay in its soft sound, the presence of frets on the neck, which made learning the instrument easier, and the playing position, which allowed the musician to remain comfortably seated.
The viola da gamba is finished above with a sculpted head and this example by the German maker Joachim Tielke has in addition an openwork finger-board and an ivory string-holder, elements that suggest the instrument was made to order or was a showpiece. Tielke's instruments are unanimously acclaimed for not only their decorative work, but also their musical qualities.